Ramlet Beirut
Chaghig Arzoumanian, Mona Fawaz - 2020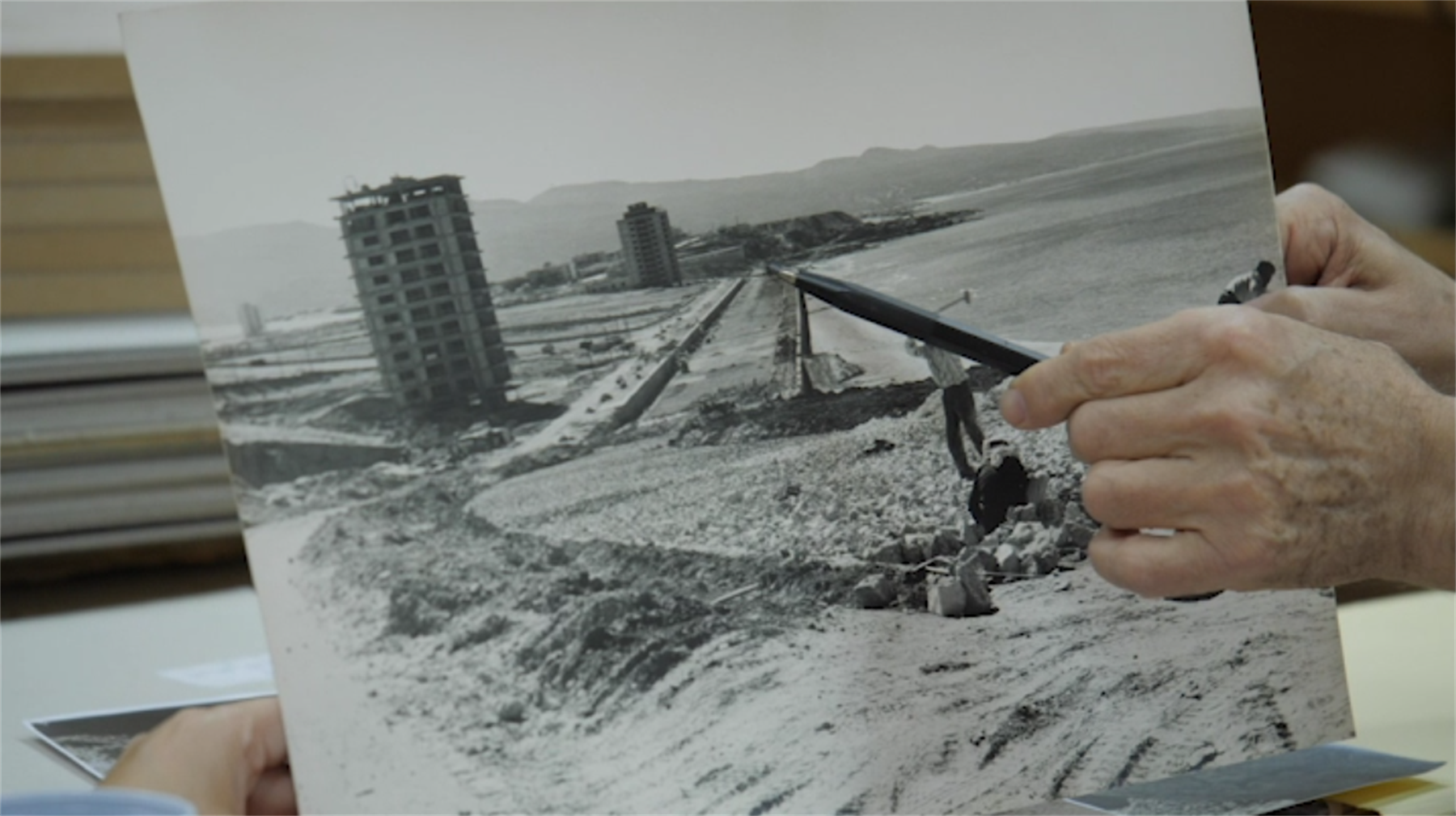 Nadim Trad points to the the area where his father intervened, in a photo taken from Farid Trad's archives
The expansion of Beirut towards its South-Western suburbs during the 1950s was justified by the desire to plan future urban development within the modernist ideals of geometric order and scientific ideals. In practice, however, the expansion also coincides with the growing role of Beirut as a beach-tourism magnet and a hub for the circulation of regional capital, both serving specific interests.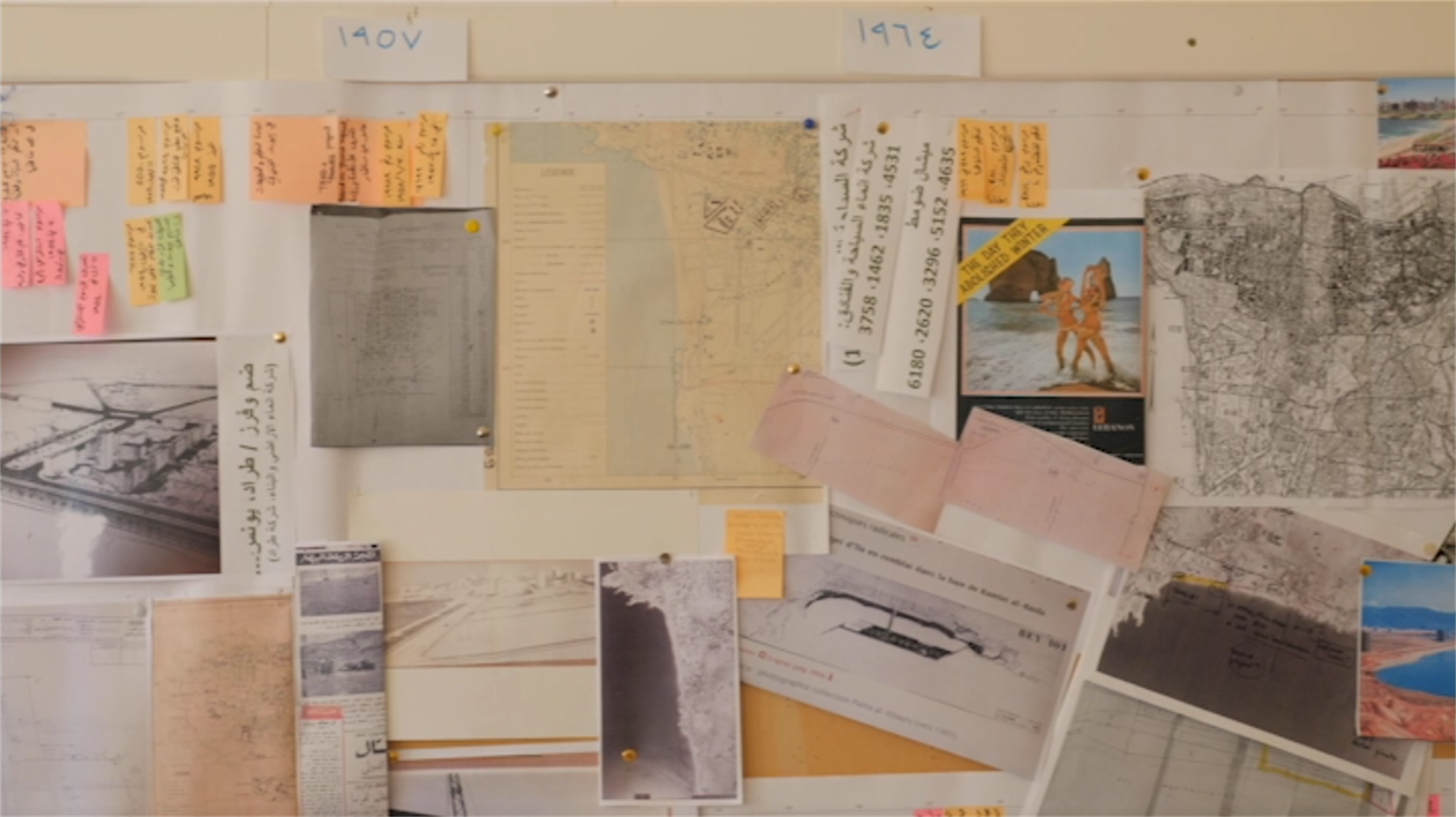 Still from "Ramlet Beirut" showing archival material used for the research on which the movie is based
By narrating the history of Ramlet el Bayda through the rich archives of Farid Trad, a major figure in Lebanon's urban planning in the post-independence moment, this documentary film traces the trajectory of Beirut's only public sandy beach. Known in the 1950s as a deserted, potentially dangerous area, Beirut's sands were reinvented as the ideal location for planning "modern" urban expansion and, eventually, as the coveted location for developing private beach resorts. Through exploring this episode of Beirut's history, the twenty minutes documentary interrogates the historical roots of the private ownership of the city's coast and links the development ideals of the 1960s with today's loss of urban commons.