Launching of the Rehabilitation Project of Sahet Al Khodor in Karantina
The Beirut Urban Lab, in partnership with ACTED and University College London (UCL), launched an event for the rehabilitation project of Sahet Al Khodor in Karantina titled "الألفة تجمعنا" on Tuesday, 3rd of August, 2021.
The project is a component of a larger recovery framework articulated by Beirut Urban Lab
in response to the August 4th port's blast
. Building on its experiences and research on
Post-disaster Urban Recovery
, the Beirut Urban Lab mobilized to assist in the urban recovery of the areas impacted by the port explosion, including Karantina. The lab is developing a long-term urban recovery strategic framework for Karantina that is people-centered, participatory, socially just, and heritage-led. Based on that commitment, part of the work conducted by the lab in Karantina is focused on shared community spaces as a catalyst for recovery. This is carried out in collaboration and coordination with other actors and funding agencies.
The lab seeks to create a network of community spaces that are connected by well-serviced streets. The main objective is to activate the community spaces, enforce the socio-spatial practices of the residents of Karantina, and upgrade the overall urban environment.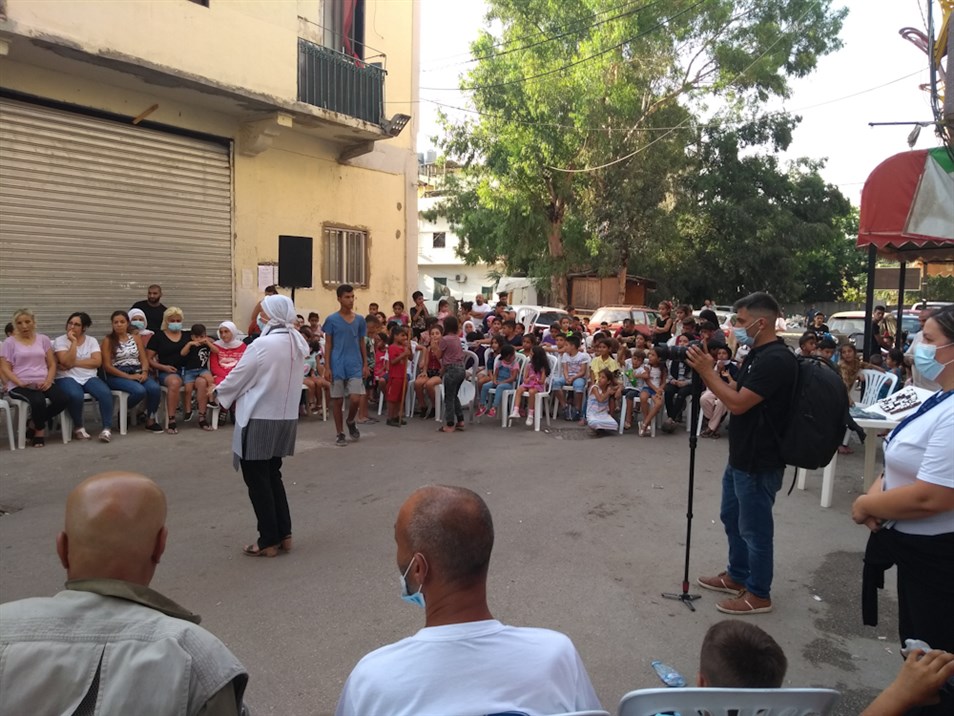 Project lead Professor Howayda Al-Harithy welcoming Al Khodor neighborhood residents (Photo: Ali Ghaddar, August 2021)
Residents with project coordinator, Batoul Yassine, local and lab researchers (Photo: Ali Ghaddar, August 2021)
Sahet Al Khodor is a component of the proposed open space network, which is one of the most socially active spaces in Al Khodor sub-neighborhood in Karantina. The space, which includes Mashghara Street and its eastern extension, was identified upon field observations, consultations and interviews with community members, as well as documentation of the socio-spatial practices in Karantina as a whole. Upon identifying the space, the BUL team engaged community members in co-designing it through multiple workshops and iterations of the process. The lab's approach is participatory and aimed at understanding the dominant uses, challenges, and needs of the community, but most importantly, the significance of this space which was described by the residents as "الألفة"- affinity.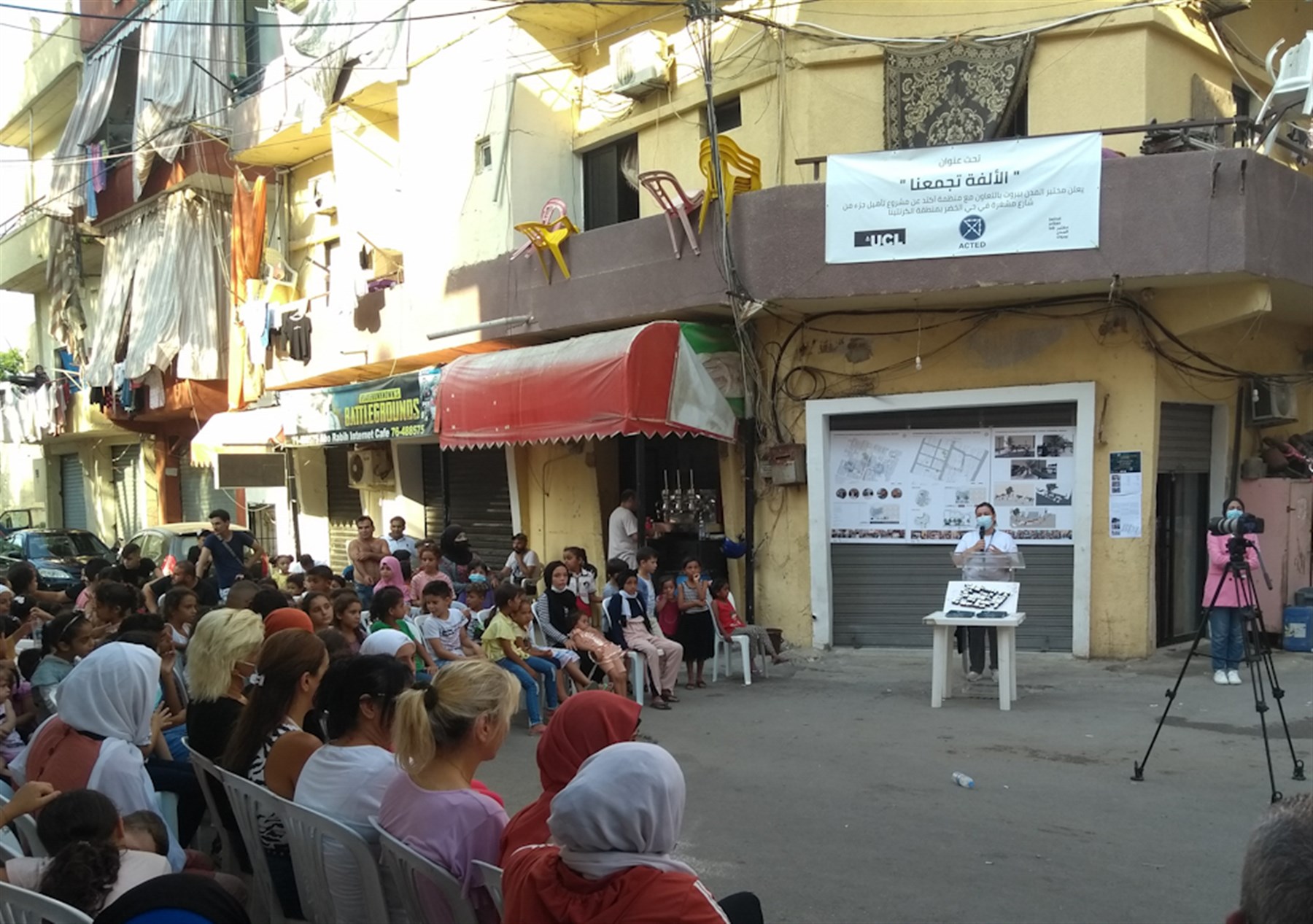 Protection project coordinator at ACTED Hajar Chamoun with Al Khodor neighborhood residents (Photo: Ali Ghaddar, August 2021)
The project is being carried out in collaboration with ACTED as the main funder for the implementation phase and University College London as the funder of the design which was facilitated by District D.